Interactive classroom activities
Teachers are you looking for innovative ways to get your students engaged in learning more about the environment? Are you interested in starting a Recycling Program in your school? Are you wanting to provide your students with activities that are educational and loads of fun?
We can help connect you to your local recycling educator with your city. NCTCOG supports local environmental educators by providing tools and resources needed to teach about the benefits of recycling, and recycling right.
Lesson Plan
Students will learn how to start recycling, know what can be recycled, what happens to recyclables, and what effect recycling has on the environment.

Hands on Game and Quiz
We have physical demonstrations to help students understand what they can recycle, including our "Do You Know What To Throw?" recycling quiz, our 3D landfill and hazardous waste models, and a fully customizable jeopardy game.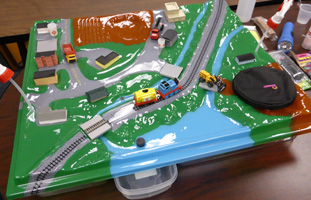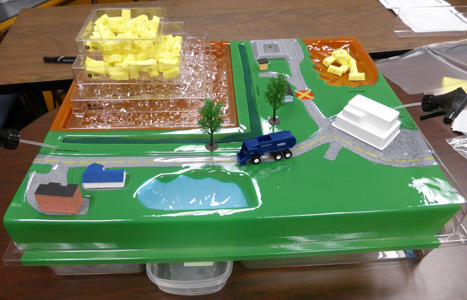 Before the Bell Rings
By the end of the lesson, students will be knowledgeable about recycling and can take that information home to share with family and friends.
If you want to book an educator to come share with your class or to enquire about obtaining recycling education materials to use in your classroom, please contact Barbara Bradford at 817-695-9231 or bbradford@nctcog.org. Services and materials are only available in the North Central Texas region (Dallas/Fort Worth Metroplex and surrounding areas) and depend on availability.

Check out our online resources
Customizable Recycling Quiz Show Game
Other NCTCOG Educational Resources
Defend Your Drains North Texas